Get your mind out of the gutter....
I'm doing a little blog house cleaning today. I'm way behind since I've been rambling about under bites and Sookie Stackhouse and have let some important things slide.
First off...do you know
LiLu
? If you don't think I am random enough go check her out. She is up for a job as an MTV Twitter Jockey and needs your vote! We've never met, but if she gets this she would be the first famous person I know. Or kinda know in an odd internet relationship way. If that's not enough to get you there. She has cats...and she dresses them up!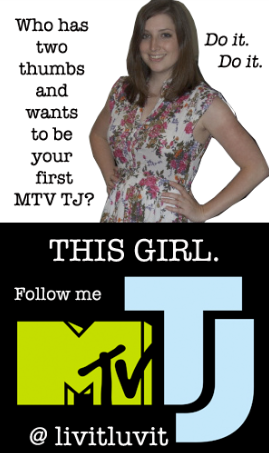 Larger than life she is! Check her out
HERE
!
Second...
Mandy Chiappini Photography
is doing another mini session giveaway! As usual I don't want you to go there and enter because I want to win. I won the last one you know. I didn't tell you because what I'm doing is a surprise. And you'll probably think I'm crazy...if you don't already. Go enter yourself and spread the word!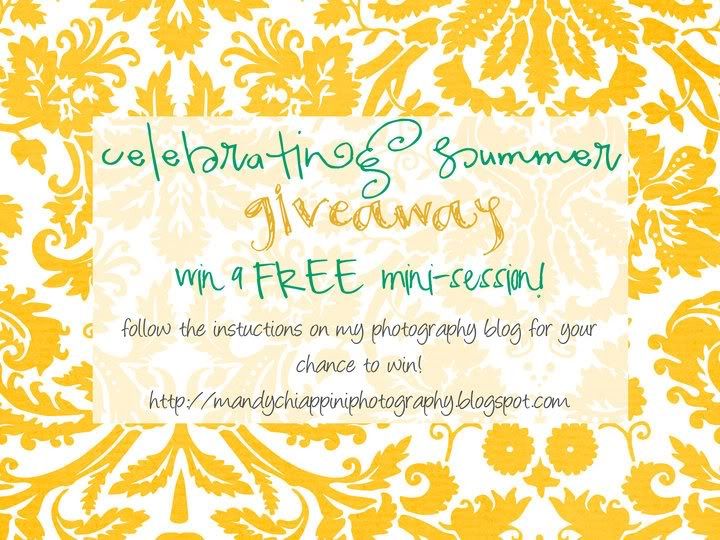 Third...I got some awards! I'm really bad at accepting these. It's not that I don't like talking about myself...duh. I'm just lazy and sometimes things I post are time sensitive (in my head) so I just never get to them. But I do love when people post and link to others because then I can find awesome new blogs. Not that I really need anymore in my reader. Not only do I have a massive list in my Google reader, I have a Bloglines account too. I think I have a problem. So without further ado...awards I probably don't deserve, and more stuff to scare you away.



The Versatile Blogger Award was given to me by Krysten of
After I Do!
I think when she says versatile she really means "get your blog under control" and stick to a topic. I know...I have no direction. I'm working on that. Thanks for thinking of me Krysten! Check out her blog for my favorite "
Where I live Wednesday
". Makes me want to go on vacation.

The rules for this one are to list 7 things about myself and then give it away to 5 others (I changed to 5 from 15...sue me). So here it goes!

1. I haven't had McDonalds in 4 years...not even one itty bitty french fry.
2. I have an excellent singing voice. But only when I sing in my car. Alone.
3. I'm ready to retire.
4. I regret not studying abroad in College. If you are in school and have the opportunity. DO IT!
5. I thought I might live in Vermont one day and make maple syrup. I don't know now...
6. Instead I'm thinking of moving to Portland, Oregon.
7. My nickname is two drink Tina.


Tag 5 versatile bloggers? Okay here we go.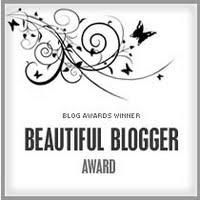 The Beautiful Blogger Award was given to me by Mandy of
Mandy Chiappini Photography
and the
Chiappini Family
. You should go check out her photographs and her cute little baby boy Bennett. Enter her giveaway while you're at it. Assuming you live in the Seattle area of course. Thanks Mandy for thinking I'm beautiful...even when I post photos of myself without makeup ;)
I'm supposed to list 10 random things about me...cause you want to hear more awkwardness right?
1. My gossip site of choice is
Lainey Gossip
. Even if she thinks Robert Pattinson has mothering hips.
2. I have never watched the Lord of the Rings trilogy (that one was for you Mandy ;).
3. When I hear a good song, I make up a dance to it in my head. Yet I hate choreographing dances.
4. I complain about my dogs in my bed all the time. But I secretly love having them there. Even if they're giving me spider veins.
5. I want to learn the tango and then go to Spain and dance it.
6. I have an uncharacteristicly small head and hands.
7. I have an over active imagination. I could be schizophrenic.
8. If I had to choose a food to eat all day long, it might be s'mores with Nutella.
9. Christmas is my favorite holiday...EVER.
10. I seriously rocked the game Pretty Pretty Princess when I was younger. I always won.


Tag 5 beautiful bloggers? Not hard.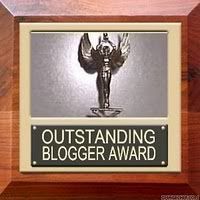 My Sister-in-law from
In a Yellow House
gave me this Oustanding Blogger Award. Because I am near and dear to her heart. No she really said that...
SEE
? Okay maybe not the heart part. Check her out, she's been baking up a storm and not even dropping any of it by my house! How shall we remedy that? Thanks for the award Chelsea!
Here's how a player accepts this award:
1. Say thanks to the person who gave me this award. (mmmhmmm I did)
2. Share 7 things about myself
3. Pass the award along to other bloggers who I have recently discovered and think are great!

7 things...
1..I'm at a loss of celebrity men to love right now. I hope my RPattz love will be renewed come June 30th.
2. I need a zoom lens for my camera. Soon.
3. My dog Charlie goes crazy for the laser...or any light for that matter. It's starting to make me neurotic too.
4. The only vegetable I don't like is endives.
5. I really want to have a rooftop dinner in the city someday.
6. I'm obsessed with bidets and will have one in our next house.
7. If there is a job where you hang out at coffee shops and people watch...I want it.



Passing on to some new to me bloggers...



Thanks ladies for the great awards! And thank you to everyone for reading my strange insight on life. It makes me happy ;)